If your particular InvisibleShield or Gear4 case is out of stock at the time you are ordering your replacement, there are two options you can choose.
Option 1:
From the drop-down you can choose "Notify me when it's back in stock".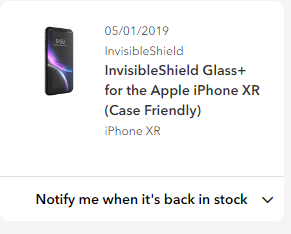 After choosing this option you will be asked for your email address.

Items that are not in stock at the time cannot be pre-ordered. Once your particular item is back in stock you will receive an email notification that it is available for an online replacement order.
Option 2:
From the drop-down, you can select "Warranty replacement with similar product".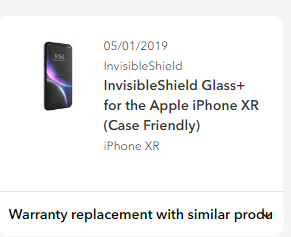 You will be shown the in-stock options available for your replacement item. Please note that some items carry a one-time upgrade charge. Promo codes and discounts cannot be used on warranty upgrades; only on new purchases.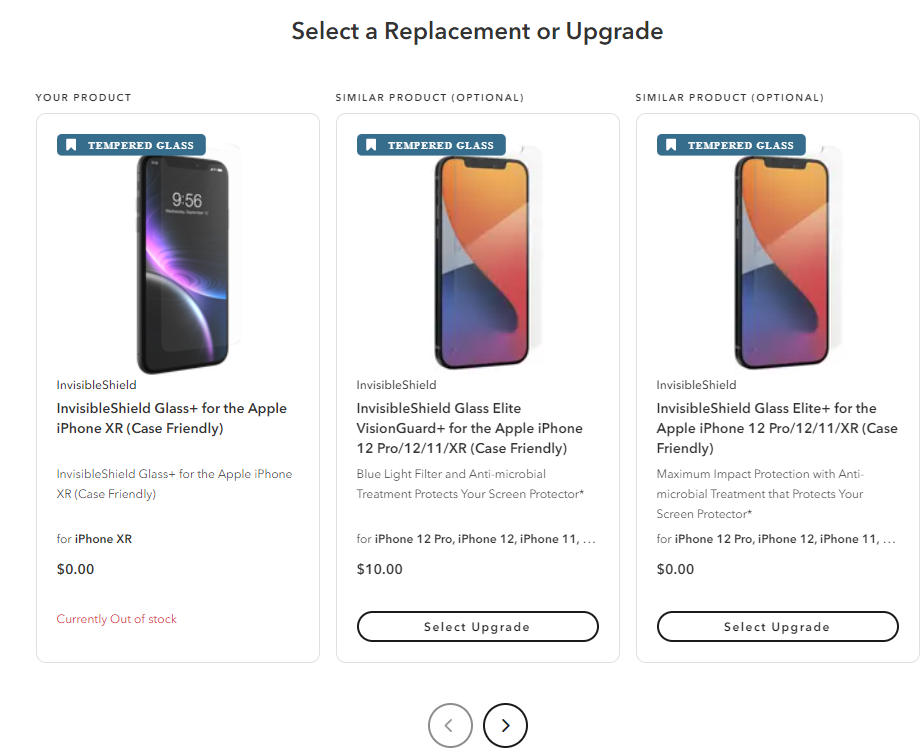 Click here to access your account to process a replacement.
If you do not have a drop-down menu and instead your only option shows "No Options", then either your limited warranty has expired, the product has been discontinued or self-service is not available. Please contact us for further assistance.