First you'll need to know the size of your Apple Watch. Look on the back of the watch. In small print, you should see one of the following measurements: 38mm, 40mm, 41mm, 42mm, 44mm, or 45mm.
2 Ways to Measure your Wrist
Measure your wrist by wrapping the measuring tape snugly around the area where you will wear your watch. Write down your measurement then see the Size Table.
With Everyday Items
If you don't have a measuring tape, use the following instructions and a piece of paper, a pen, sticky tape, scissors and a ruler.
1. Cut a narrow strip of paper, long enough to wrap around your wrist and about .5 inch (1.25cm) wide.
2. Place one end of the strip on your wrist where the watch face will go. Use a piece of tape, if you need to, to hold that end of the strip in place.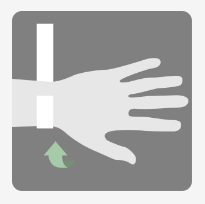 3. Wrap the strip all the way around your wrist. It should fit snugly on your wrist and not slide up or down.
4. With your pen, mark the strip of paper where it meets the other end of the strip.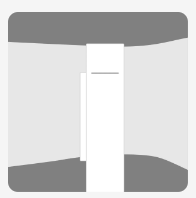 5. Remove the strip of paper from your wrist and place it next to a ruler. Measure how long the strip of paper is between the starting edge and the line you marked. Be exact with your measurement (don't round up).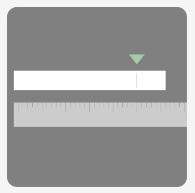 6. Write down your measurement and then see the Size Table.