INSTALL THE SCREEN PROTECTOR
Step 1: Clean the Device
Use the included cleaning wipe. microfiber cloth, and dust removal sticker to clean your screen completely. Anything left on the screen will show up after your InvisibleShield is applied.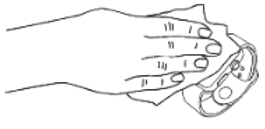 Step 2: Snap on the install tray
Place the red installation tray onto the face of your Apple Watch. Start by fitting the cutout over the crown. The tray should click easily into place.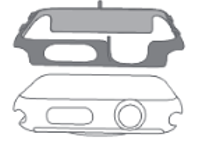 Step 3: Remove the liner
Remove the protective liner from the back of the InvisibleShield. Do NOT touch the exposed surface.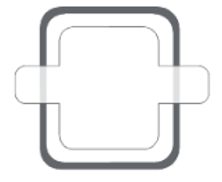 Step 4: Apply
Place the InvisibleShield in the installation tray on the watch face. Starting at the center of the screen, run the squeegee up the top half of the screen.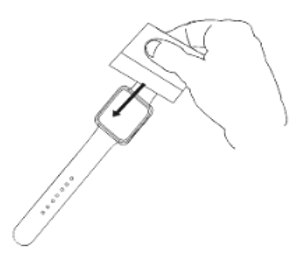 Turn your watch around so the top half of the screen is now on the bottom. Start at the center of the screen again and run the squeegee up the other half of the screen to attach the InvisibleShield to the rest of the screen.
Step 5: Remove Tray
Remove the installation tray and then carefully remove the top protective layer.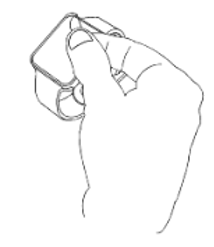 INSTALL BUMPER
Step 6: Install Bumper
Remove watch band. With watch facing up, slide the top into the top half of the bumper. Gently pull the bottom of the bumper over the bottom of the watch. Replace watch band.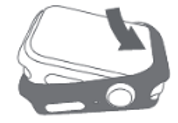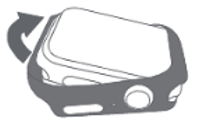 Step 7: Finish
If bubbles remain around the edges, do not press bubbles out towards the corners. With a sweeping motion, use the squeegee to press the bubbles away from the corners toward the sides and then out. Use the microfiber cloth to wipe off any remaining fingerprints.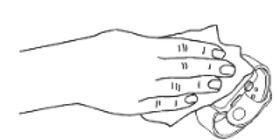 Tip 1: If you have a stubborn air bubble, you can gently lift the edge of the InvisibleShield closest to the bubble and re-apply that area of the InvisibleShield. Stubborn bubbles may require more than one attempt to remove. Again, lift up the edge closest to the bubble. Using thumb or fingers, push the remaining portion of the air bubble to the lifted edge of the glass.
Tip 2: When you lift an area of the InvisibleShield you expose that area to dust particles. If necessary, use the dust removal sticker to remove any dust particles before re-applying the InvisibleShield.