Creating an account on ZAGG.com allows you to register your product and take advantage of our fantastic warranty, keep track of your purchases, and get the latest info about new products and promotions. Also, when you have an account, anything you purchase while logged in while automatically be registered for your warranty!
First, click Sign In / Sign Up on the upper right corner of the page on ZAGG.com:

Next, the CREATE ACCOUNT button on the right: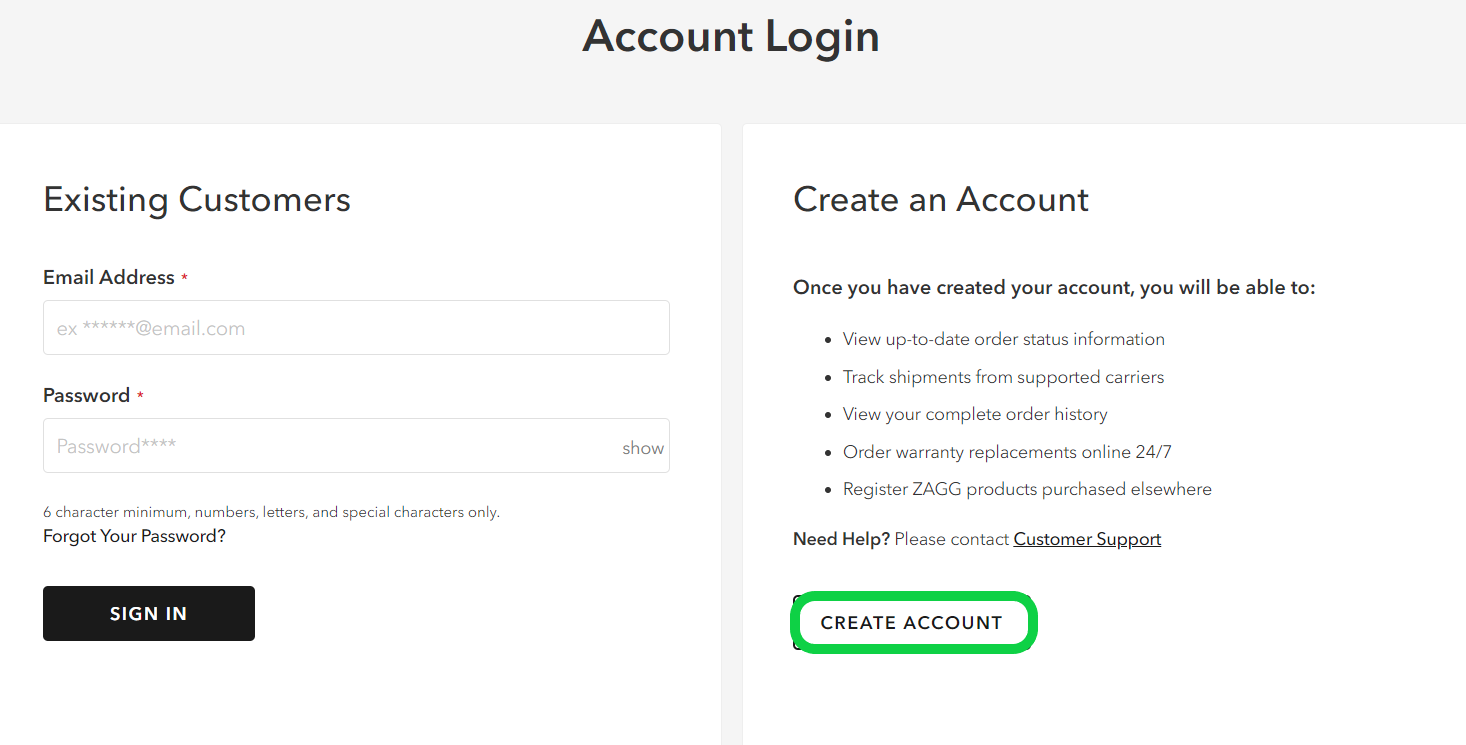 Last, enter the required info, and click CREATE ACCOUNT, and you're all set! We'll send you a confirmation email so you can login to your account and set a password, and from there you'll be able to register your products, request a replacement, and more!