Where Can I Find My Serial Number?
Only mophie products are stamped with a serial number.
juice pack products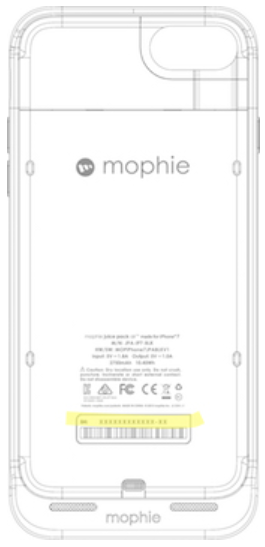 The serial number for most juice pack devices is found on the inside face, behind where the phone is inserted, in the lower third of the space.

powerstation products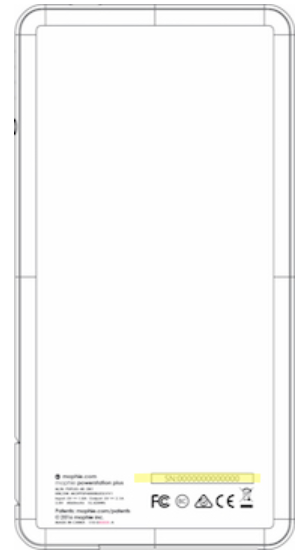 Most powerstation products serial numbers can be found on the rear of the device, in the lower left hand corner.

wireless charging base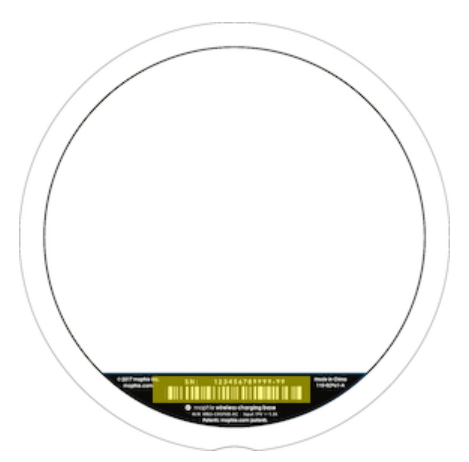 The wireless charging base serial number is on the lower half of the underside of the device.
3-in-1 travel charger with MagSafe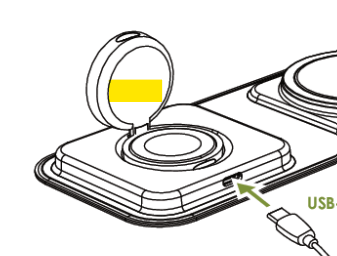 The serial number can be found on the back of the watch puck.