IMPORTANT: Before using your juice pack case for the first time, fully charge it (so that pressing the charge status button lights all 4 LEDs).
To begin charging your phone, press the status button for two seconds.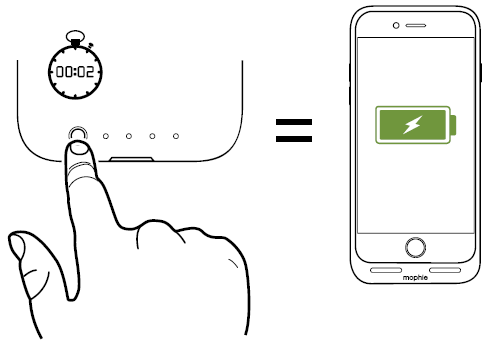 (Wireless) Charging your juice pack case
Your juice pack case will charge wirelessly from mophie charge force accessories and all Qi-compatible wireless chargers, and can be wirelessly charged by most brands of wireless charging bases. It is also compatible with other wireless charging technologies, such as those used at coffee houses, on airline flights, in furniture products with wireless charging, and in consumer vehicles that support wireless charging.
1. Connect the wireless charging base according to its manufacturer's instructions.
For the mophie wireless charging base included with the juice pack wireless case, connect the charging base to awall charging adapter with at least a 1.8-amp output.

2. Place the juice pack case against the wireless charging base or on the mophie charge force accessory to begin charging.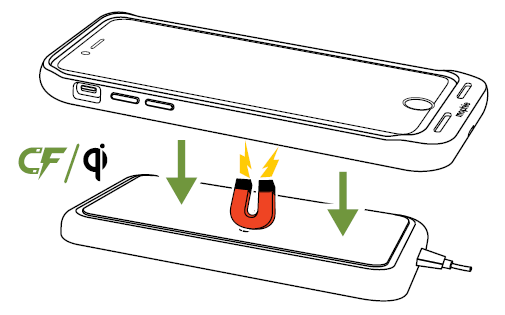 3. Make sure that the juice pack case is centered on the charging base. (When charging from a mophie charge force accessory the juice pack case will automatically align itself for a proper charge.)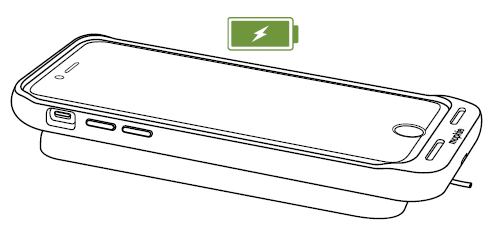 (Wired) Charging your juice pack case
Use the supplied cable connect your juice pack case to the adapter included with your iPhone or another USB wall adapter, or to a computer's USB port.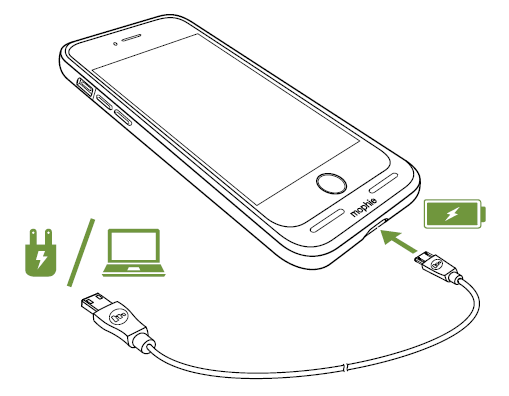 Checking your juice pack case's charging status
Momentarily press the status button on your juice pack case and the status LEDs will indicate its charge level. Four LEDs means that the case is fully charged, while one LED means that it's almost empty. Know before you go!