We make it simple and easy for you to make a warranty claim.
1. Log into your ZAGG.com account.

2. Click on your registered product that want to process a replacement. If you do not see the registered product, in the list, please be sure to have registered your product. Then select 'Product Options' and click on 'Warranty Replacement'.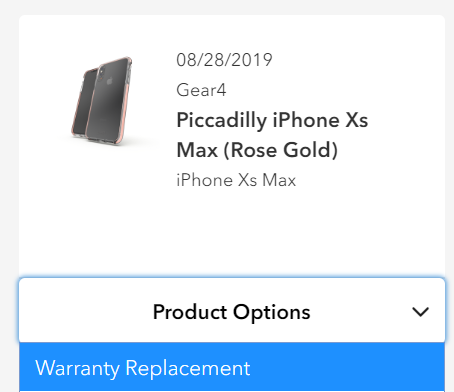 Note: If you have purchased your ZAGG product on ZAGG.com you DO NOT need to register the product; your order number will be used for replacement purposes. If you purchased your ZAGG product from an offsite reseller, you will need to register the product.