ZAGG makes it simple and easy for you to make a warranty claim!
Step 1: Create Your Account If you don't already have an account.
Step 2: Register Your Products For items purchased at ZAGG.com through a ZAGG account, they will already be registered.
Step 3: Request Replacements
New: Watch the Online Replacement Video
Creating Your Account
If you purchased your product from a retail partner and haven't registered it yet, log into your ZAGG.com account.
If you do not have a ZAGG.com account, you will need to create one. From the website, first click Sign In / Sign Up:

Next, click the CREATE ACCOUNT button on the right: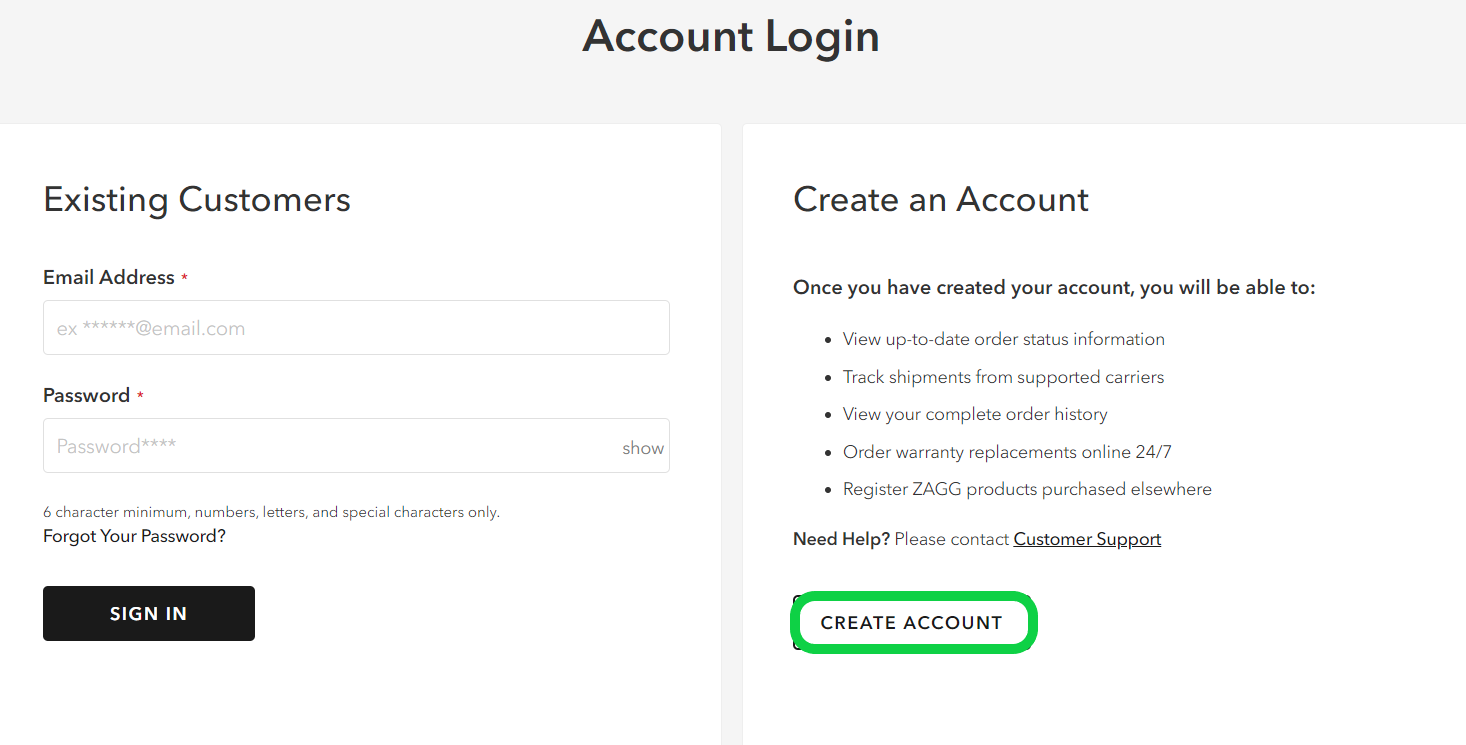 Last, enter the required info, and click CREATE ACCOUNT, and you're all set!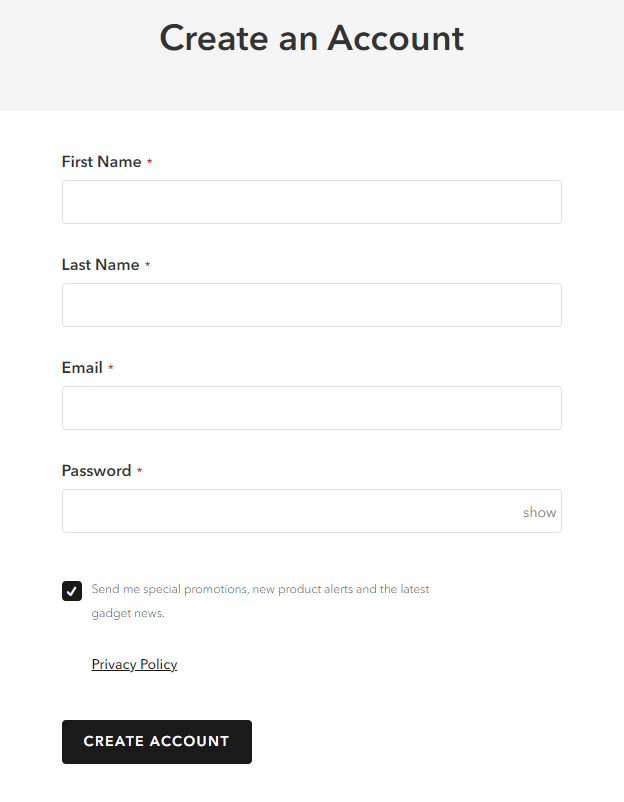 We'll send you a confirmation email so you can login to your account and set a password. From there you'll be able to register your products, request a replacement, and more!
Registering Your Products
Once your account is created, the next step is to register your product.
Once you are logged in to your ZAGG.com account, you will be taken directly to your account dashboard.
▶ Customers Outside North America - click for further instructions

Please make sure you are on the correct website for your country or region when registering your product or attempting to make a warranty claim. You can find the Select a region drop-down near the bottom of the website.
Click on the Register a Product button and follow the steps that follow to register the product you have purchased. Don't know which Gear4 case you have? Click here and we can help.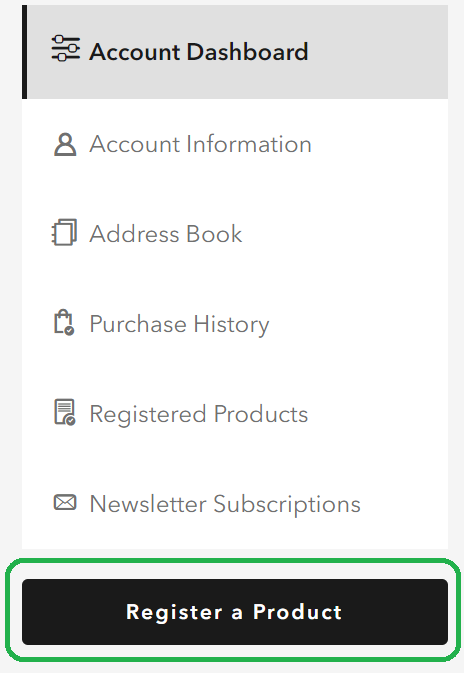 Don't know what case you have? Was it a gift? Maybe the store threw away the box? Click

here

and we can help!
Purchases Made on ZAGG.com
If you were logged in to your ZAGG.com account at the time of purchase, your product is already registered. Follow the instructions below to request a replacement.
Requesting Replacements
Once your product is registered, you can request your replacement.
Click on your registered product for which you want to process a replacement. Then select Product Options and click on Warranty Replacement.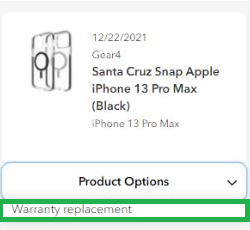 Please note: As items may ship from multiple locations and also because each warranty applies to a singular item, only one item can be replaced per warranty transaction. Shipping and handling fees apply for each order.
If you have multiple items needing a replacement, please ensure they are each registered individually (if not purchased from ZAGG.com directly - purchases made on ZAGG.com are automatically registered) and request a separate warranty replacement for each item you need replaced.

Looking for a new screen protector for your phone? Click here.