Insert the removable charging puck into the vent mount snap adapter.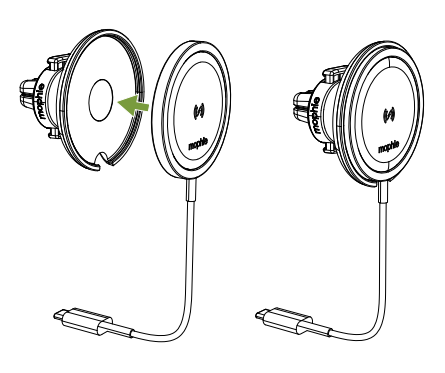 Plug the USB-C end of the charge cord into the supplied USB-C car adapter, then plug the adapter into your car's charging port.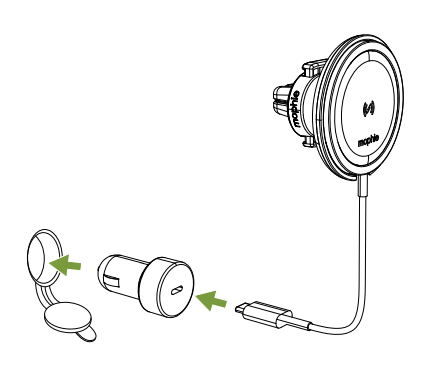 Attach the vent mount adapter to your vent. The adapter can rotate for a better, more secure fit.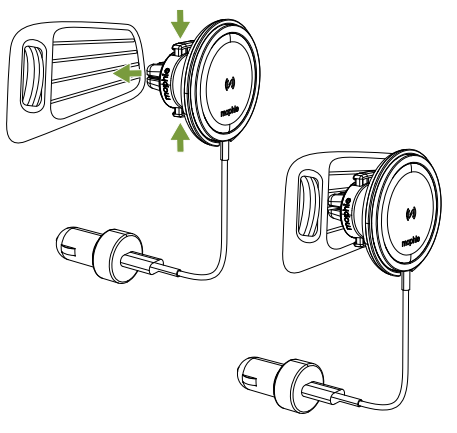 Attach your phone. The magnets in the charging puck will automatically grab the snap+ adapter ring installed on your phone, your MagSafe compatible Gear4 case or the MagSafe ring inside your MagSafe phone. Your phone can either be installed vertically or horizontally.