Finding your account and purchase history on ZAGG.com is easy. First, log in to your account by clicking the sign in / sign up button in the upper right.

Then log in using the email address and password chosen when setting up the account. If you forgot your password you can click on "Forgot Your Password". If you have an existing account, a password reset email will be sent to the email address chosen.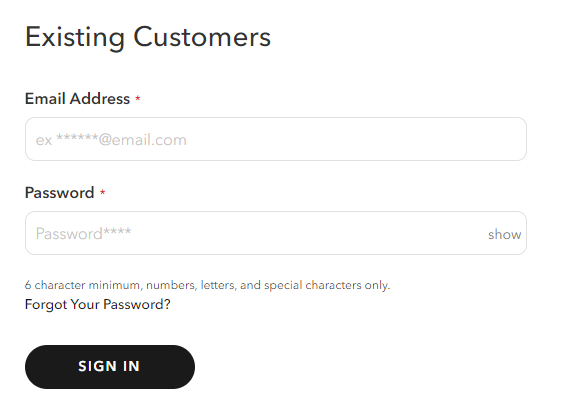 Once logged in you will be directed to your account dashboard where your purchase history can be found. Note: If you were not logged in to your ZAGG.com account when an item was purchased, it will need to be manually registered. Simply click on "Register A Product" to register.