1. To turn your Pro Keys on, press the Power button located at the top right corner of the keyboard. A green LED will light briefly.
2. To turn your Pro Keys off, press and hold the Power button for three seconds. A red LED will flash indicating it has turned off.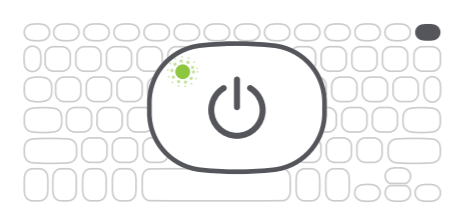 Please note: Removing the the tablet in the case from the grooves above the keyboard will disconnect Bluetooth, and the virtual keyboard will appear on the iPad.