To check your Pro Keys' battery life, press fn + the battery key. The LED light will flash one of the following three ways: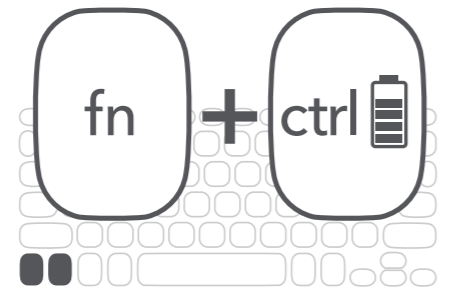 • 3 green flashes = 50% or more battery life
• 3 yellow flashes = 25-49% battery life
• 3 red flashes = less than 25% battery life
NOTE: Pro Keys has a unique power-saving feature. If the case containing the iPad is removed from the keyboard, the unit will enter a deep sleep standby mode where it will not even charge when plugged in. If your keyboard is unresponsive with the case removed, be sure the case is magnetically docked with the keyboard to ensure the unit wakes up.