IMPORTANT: Before using your juice pack case for the first time, fully charge it (so that pressing the charge status button lights all 4 LEDs).
To begin charging your Samsung Galaxy Note8®, press the status button for 3 seconds. To stop charging your phone, press the status button again for 3 seconds.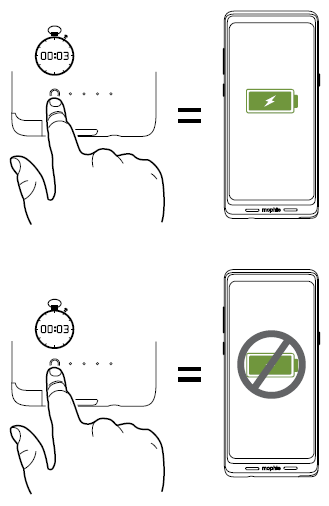 WIRELESS CHARGING:
1. Place the juice pack case against the mophie charge force mount or on the wireless charging base.
2. Follow the charging base instructions, and make sure that the juice pack case is centered on the charging base. (When charging from a mophie charge force mount the juice pack case will automatically align itself for a perfect charge.)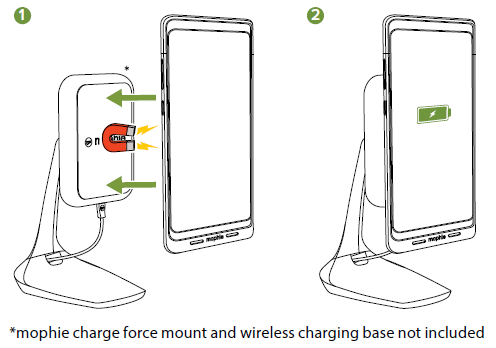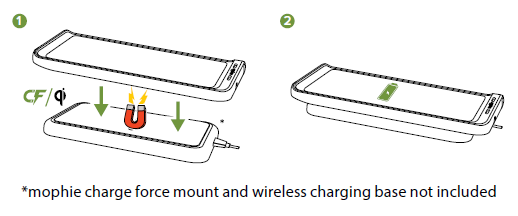 WIRED CHARGING:
Use the cable supplied with your Galaxy Note8 phone to charge your juice pack case by connecting it to the wall adapter included with your phone, or to a car charger. This will allow the case and phone to charge at the fastest speeds available from the adapter or charger.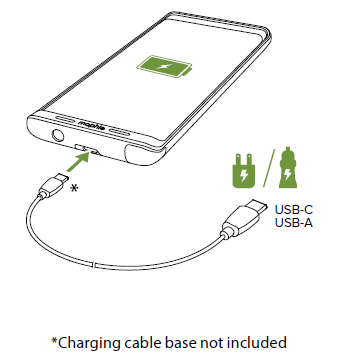 Momentarily press the status button on your juice pack case and the status LEDs will indicate its charge level. Four LEDs means that the case is fully charged, while one LED means that it's almost empty. Know before you go!