Your Cocoon comes charged and ready to go, but here's how to recharge it when you need to:
1. Connect the included USB charging cable to the micro USB port on the back of your Cocoon.
2. Connect the USB end of the included cable to your preferred 5V USB outlet.
3. The Battery Indicator on the bottom of your Cocoon will light and flash showing it's current battery level.  The lights will remain illuminated for thirty seconds.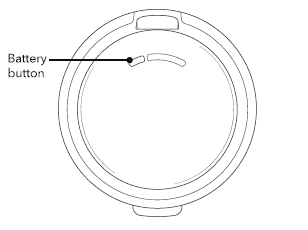 4. To know if the battery is fully charged, press the button and all four lights will illuminate without flashing.
5. Disconnect the charging cable and enjoy 580 mAh of portable power.