Your Cocoon carries enough power to charge wireless earbuds up to 5 times.*  Here is how to charge them up:
1. Connect the USB end of your charging cable to the USB-A outlet inside the Cocoon.
2. Connect the other end of your charging cable to the wireless earbuds you want to charge.
3. Press the button on the bottom of the Coocon to wake it up.  You will only have to do this the first time you connect to a device.  The Cocoon will begin charging automatically ever time after that.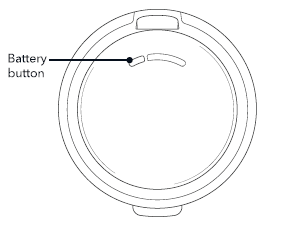 4. Continue charging until your wireless earbuds are charged to your liking and then disconnect the charging cable.
5. Recharge your Cocoon, if needed.
*Based on use with 65 mAh battery wireless earbuds.