Your Flex Arc automatically begins searching for devices to pair with when you turn it on; however, you can manually control its pairing as well. Here's how to power it up and get it paired: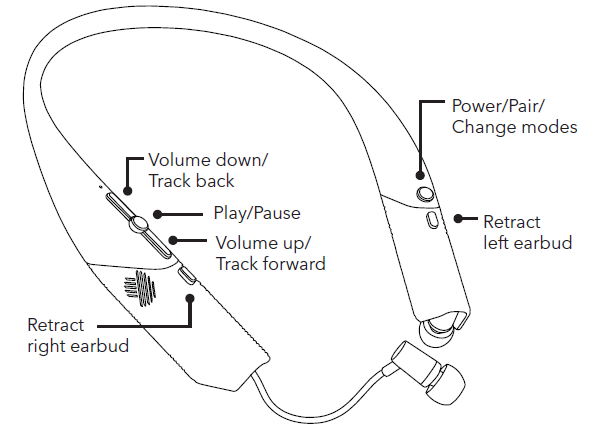 1. To turn your Flex Arc on, press and hold the Power button for three seconds. The first time you power on and pair it, you will need to hold the Power button down for five seconds. Your Flex Arc will sound a power up tone and vibrate to indicate it is powered on.
2. The LED, located on the left side by the Power button, will begin flashing red and blue indicating your Flex Arc is on and in pairing mode. Access your device's Bluetooth® settings and ensure Bluetooth is turned on.
3. Select "ZAGG Flex Arc" from your device's list of available Bluetooth devices. Complete any additional pairing steps based on your device. The LED will flash blue every five seconds while your Flex Arc is on and connected.
4. Press and hold the Power button for three seconds to turn your Flex Arc off. When it powers off, it will vibrate twice and you will hear a power down tone; the LED will also flash red until it is powered off.