We make it simple and easy for you to make a warranty claim for your audio product.  Please click on our online warranty tool and log in or to set a new account to get started.
1. Once logged in, click on 'Warranty Replacement' as shown in the image below.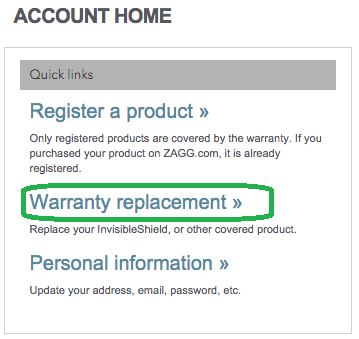 2. Click on the appropriate order date for the order that you need to process the replacement. If you do not see the order in the list, please be sure to have registered your product.  Please note that it may take up to fifteen minutes for new orders or recently registered products to appear in the list.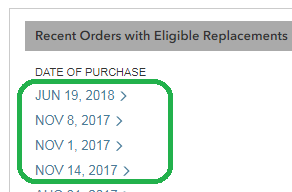 3. Next click on the product that you need a warranty replacement then click 'Request Replacement' and follow the steps.

Note: If you have purchased your ZAGG product on ZAGG.com you DO NOT need to register the product; your order number will be used for replacement purposes. If you purchased your ZAGG product from an offsite reseller, you will need to register the product.