It couldn't be easier to use your powerstation wireless stand with MagSafe!
1) To charge it, use the included USB-C to USB-C cable and a USB-C wall adapter (not included)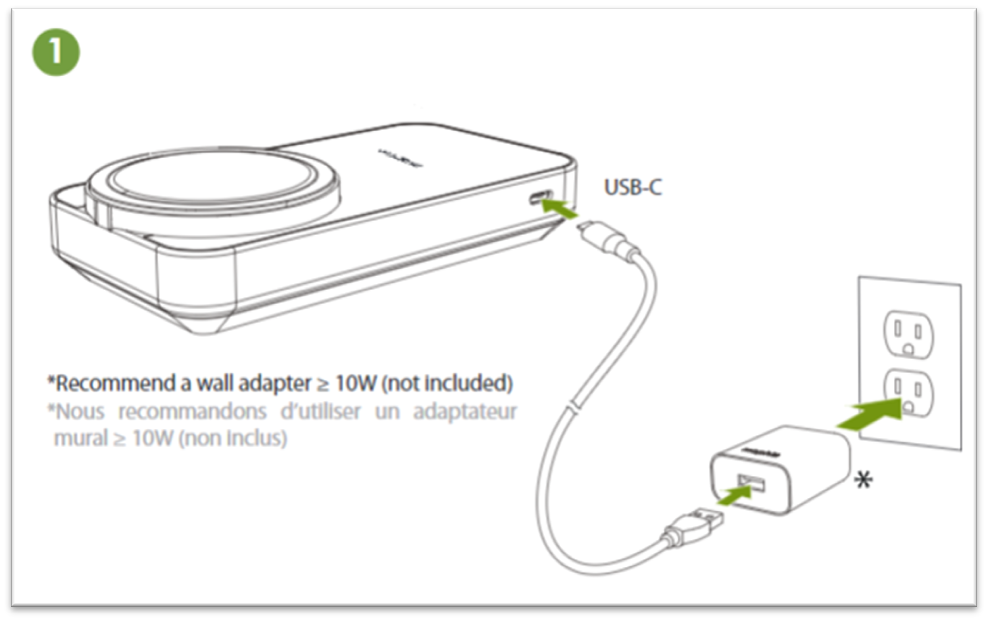 2) To check the charge, quickly press the status button. Each light that illuminates is equal to about a 25% charge.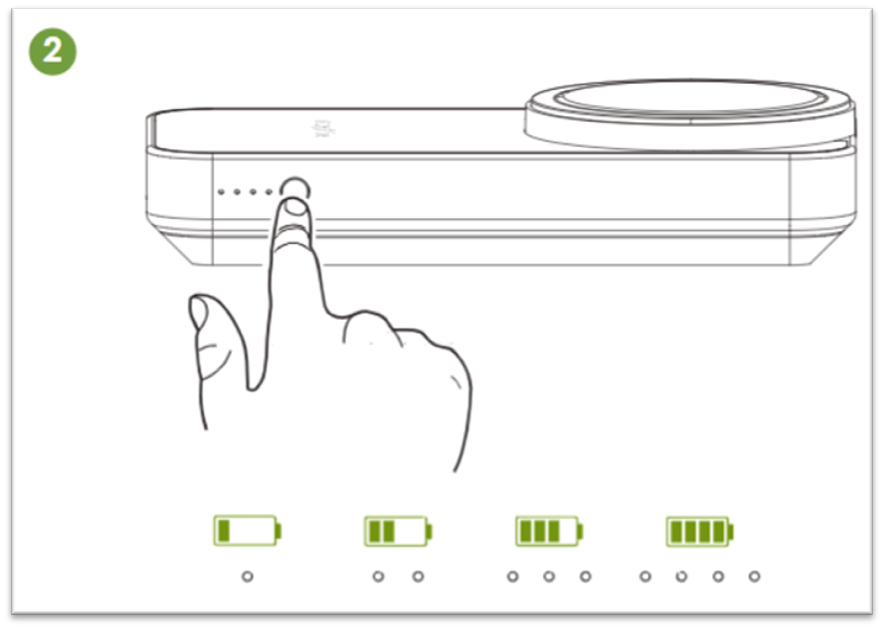 3) You can use the USB-C port to charge your phone or your AirPods using a USB-C to Lightning cable (not included).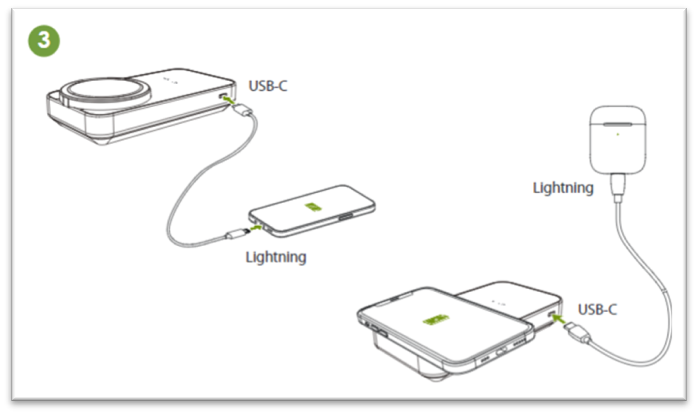 4) Flip open the adjustable stand for simultaneous charging and viewing. The magnetic array on the front ensures your MagSafe-compatible phone begins charging on contact.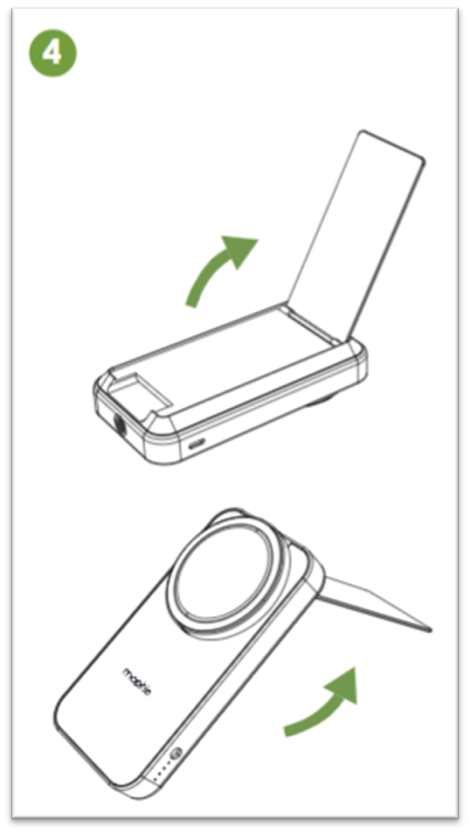 5) You can also attach it to any tripod (not included)