Your 3-in-1 wireless stand for MagSafe charger is designed to give you dedicated and most efficient charge to all your Apple devices. Using your wireless stand is easy!
1. Attach your MagSafe charger (not included) into the cutout on the stand and thread the charge cable through the back of the stand.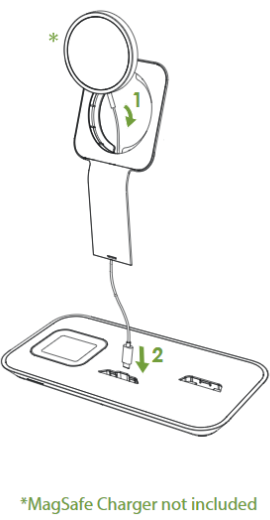 2. Attach the MagSafe stand and watch stand to the base.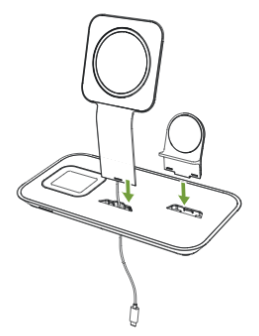 3. Loop the MagSafe charge cable around the brackets in the base of the pad, then attach the cover.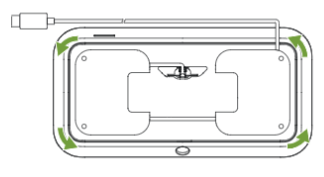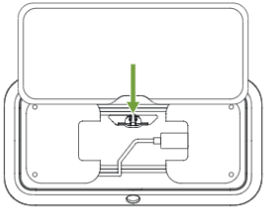 4. Plug the pad into a wall outlet using the supplied AC adapter.