Your ZAGG Pro Keys keyboard includes a unique power-saving feature.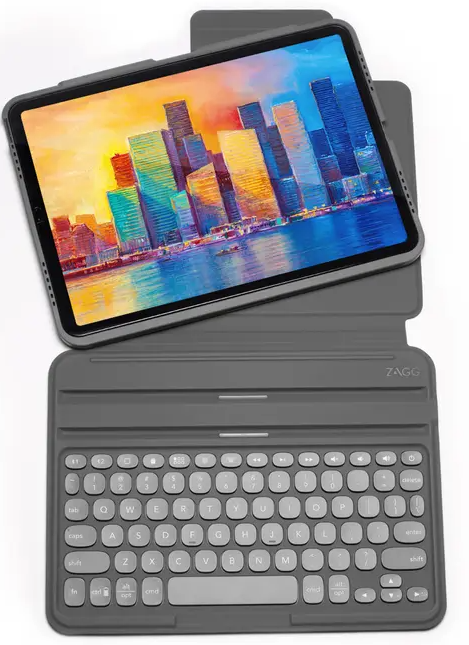 With your iPad is installed in the case, if you remove your case from the keyboard then the unit will enter a deep sleep standby mode where it will not even charge when plugged in. If your keyboard is unresponsive with the case removed, be sure the case is magnetically docked with the keyboard and secured in to one of the two channels to ensure the unit wakes up.
Note: This is only for the Pro Keys. This feature is not included in any of the Pro Keys with Trackpad models.